Working from the home office
We offer you a toolbox for the home officee
The possibility of setting up mobile workstations that can be used for all office activities such as sales, telephone support or administration is becoming a very important topic for more and more companies. As simple as this option may seem at first glance, however, it can be complicated to implement home office solutions in individual cases. As an IT company, we were fortunate enough to be sufficiently prepared to be able to move our employees to a home office without any problems and at short notice. However, not every company is prepared for such a scenario.
At this point we offer you our help:
Especially for the region Rheinisch-Bergischer Kreis, Oberbergischer Kreis, Köln, Rhein-Sieg-Kreis menten is available as a longtime experienced IT service provider.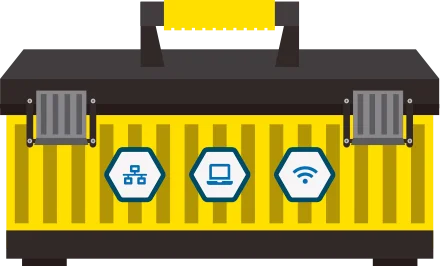 General advice that you can implement yourself right now
Before you start setting up the home office workstations, you can already define some measures to regulate the process. To do this, start by determining the (technical) framework conditions. To do this, first try to answer the following questions:
Do you already have employees who occasionally work from home?
Do you already have experience with (collabaration) tools like Confluence, Jira, Teamviewer etc.?
Are there already regular meetings for (daily) coordination?
Technical measures
Relocation of the office workplace to the home office
Check IT security and readjust if necessary (passwords, ...)
Enable any existing technical capabilities such as VPN, Teamviewer, chat tools, etc.
Organizational measures
Definition of the IT rule for the home office
Regular online meetings instead of Face-2-Face
Document work results transparently and discuss them regularly(er)
Demand and control discipline during implementation of new work form
Ensure accessibility with a view to individual work organization at home
Rules of conduct for communication and definition of the primary communication channel (provision of all contact information in the event of failure of the primary communication channel)
What we can do for you
If you do not have any or only limited IT capacities yourself, or if you want to benefit from our practical experience, we will be happy to help you implement home office workstations in your company. We divide the measures into organizational and technical measures.
Organizational measures
Determination of the technical "status quo" of the employees - who already owns which technical work equipment?
Equipping all employees with the necessary hardware for the home office (based on the defined minimum requirements of the management/IT)
For example: Laptop/computer with external screen, mouse & keyboard, headset with microphone
Suggestions for daily work organization (meetings, chats, etc.)
Technical measures
Visual inspection of the current situation (ACTUAL situation) and coordination/consultation for the realization of the desired state (target state)
Set up a VPN (virtual private network) or Teamviewer access for employee access from the home network.
Safeguarding of mobile devices with regard to IT security (encryption of end devices, attachment of foils to prevent "shoulder surfing")
Installing and setting up new programs to improve collaboration and briefing staff (Confluence, Jira, Slack, Microsoft Teams, CTI, UC or SIP clients for telephony).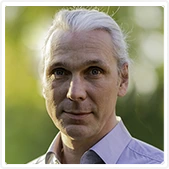 Björn Reimann
Sales Manager, menten GmbH
menten GmbH
An der Gohrsmühle 25
51465 Bergisch Gladbach
Germany
+49 2202 2399 0
[email protected]
Contact us for a non-binding consultation!
Sometimes the most difficult thing is to find each other. With us it is not.
We find out together how we can best help you.